Rebel
View Cart
Rebel
Try our custom finishes and accents with our Wheel Visualizer.
REBEL
The Grip Equipped Rebel is a stylish and sleek concave wheel that is engineered for weight savings and strength. It draws some aesthetic inspiration from both popular vintage mag wheels and contemporary multi-spoke designs for a unique look, especially with the variety of premium finishes available. The Grip Equipped Rebel is a custom made-to-order three-piece wheel that is produced from forged 6061-T6 aluminum centers and proudly manufactured in the USA by Forgeline Motorsports. Click the image below for our wheel measurement guide, it will assist you if your vehicle is modified with custom suspension and/or brake upgrades…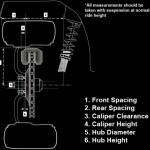 WHEEL MEASUREMENT GUIDE
Grip Equipped Rebel wheels are available in 18"- 19"- 20" (smooth lip) diameters // 19" – 20" (stepped lip) diameters & widths from 7.5" – 16" for more information on pricing please call 1-262-679-4444 and a Grip Equipped wheel specialist will assist you with your order.  
Muscular Concave Design
10-Spoke Center
3-Piece Construction
Flat Reverse-Lip Design (Also available with a stepped lip in 19-inch & 20-inch diameters only!)
Hidden Stainless ARP Fasteners
Heli-Coil Inserts
Generous Brake Clearance
Forged 6061-T6 Aluminum
Heat-Treated Rim Shells
Includes Standard Aluminum Center Cap
Will Accommodate OE TPMS and Lug Nuts
Customizable Fitment and Finish Options
Starting at $1430.00 per wheel
(Includes choice of standard powder coated center,inner rim shell, and polished outer rim shell and premium valve stem)